Birthstone Bling: Why You Need to Buy Now
Birthstones, or gemstones associated with the months of the year, have existed since Biblical times—in fact, in the book of Exodus, Moses ordered a special garment to be made for Aaron, the High Priest of the Hebrews, by adorning him with a breastplate containing twelve distinct gemstones to represent the twelve tribes of Israel.  These twelve gemstones later became linked to the twelve signs of the zodiac, and subsequently to the twelve months of the year.  This phenomenon was later embraced by other cultures and manifested in many myths and legends surrounding the mystique of birthstones, including their magical healing powers and their symbolism as harbingers of good luck.
Emblazon Yourself with Birthstones
Nelle & Lizzy's Birthstone Jewelry is a beautiful and meaningful way to celebrate the ones you love most.  Birthstones are a tried-and-true sentimental gift for yourself or someone special in your family or life.  Choose from our contemporary and traditional selection:
Stack the odds of good luck in your favor with stackable birthstone rings stamped with one name or multiple names with flush-set birthstones. Or, if you don't want full names, just put initials and birthstones in a round, square, or rectangle setting!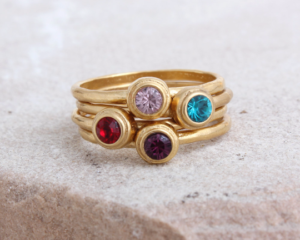 Raise the bar of glamour and glitz with our Bar Necklaces with birthstones, in your choice of silver, gold, or rose gold. Or, dare to be different with our mesmerizing Kaleidoscope Necklace, or be deferential to your family's history and roots with our Family Totem Birthstone Necklace.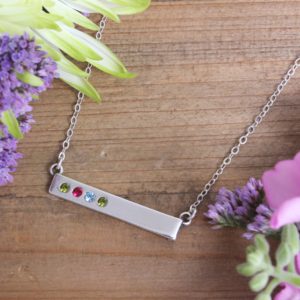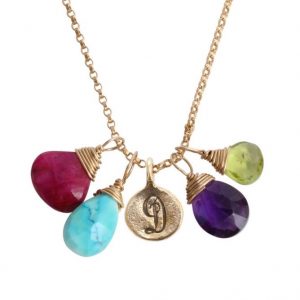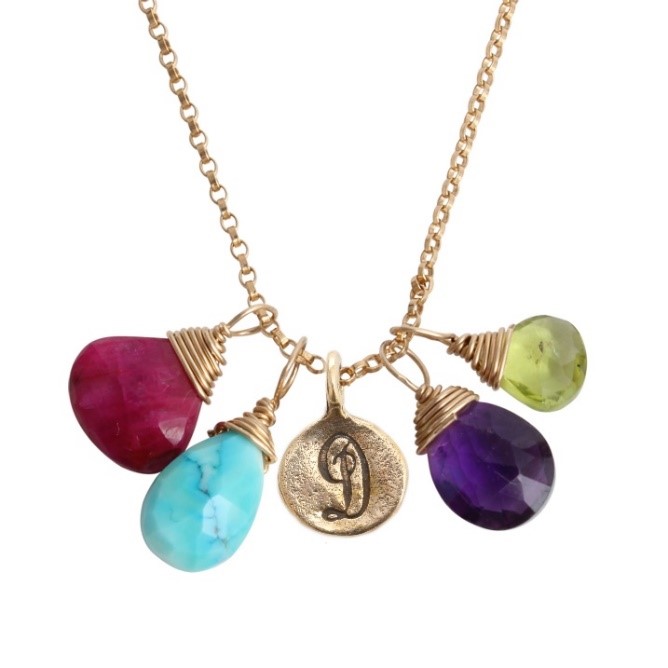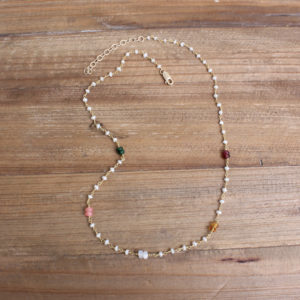 Treat yourself or a loved one to our Gold Birthstone Bangle (and don't feel guilty about doing so, since it's on sale at 50% off right now!).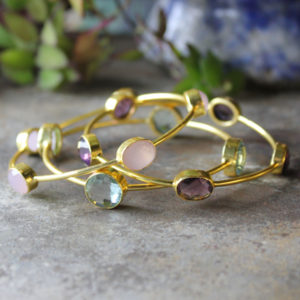 Nelle & Lizzy: The Birthstone Jewelry Online Superstore!
Whether it's a birthstone ring, necklace, or a bracelet with charms, Nelle and Lizzy has a bevy of birthstone jewelry to choose from. Each can be set with the birthstones of your entire family, kids, or grandkids.  So take the time to find the perfect piece of birthstone jewelry for yourself, your mom, your grandmother, or some other special lady or friend today!